A backyard sun shade can enhance quality of life and improve outdoor living spaces.Many people enjoy spending time outdoors with family and friends, but they often have no barriers against the sun's rays when seated or relaxing on their patio furniture in their backyard. Read on to discover more benefits outdoor sun shades can provide in addition to protecting patio furniture.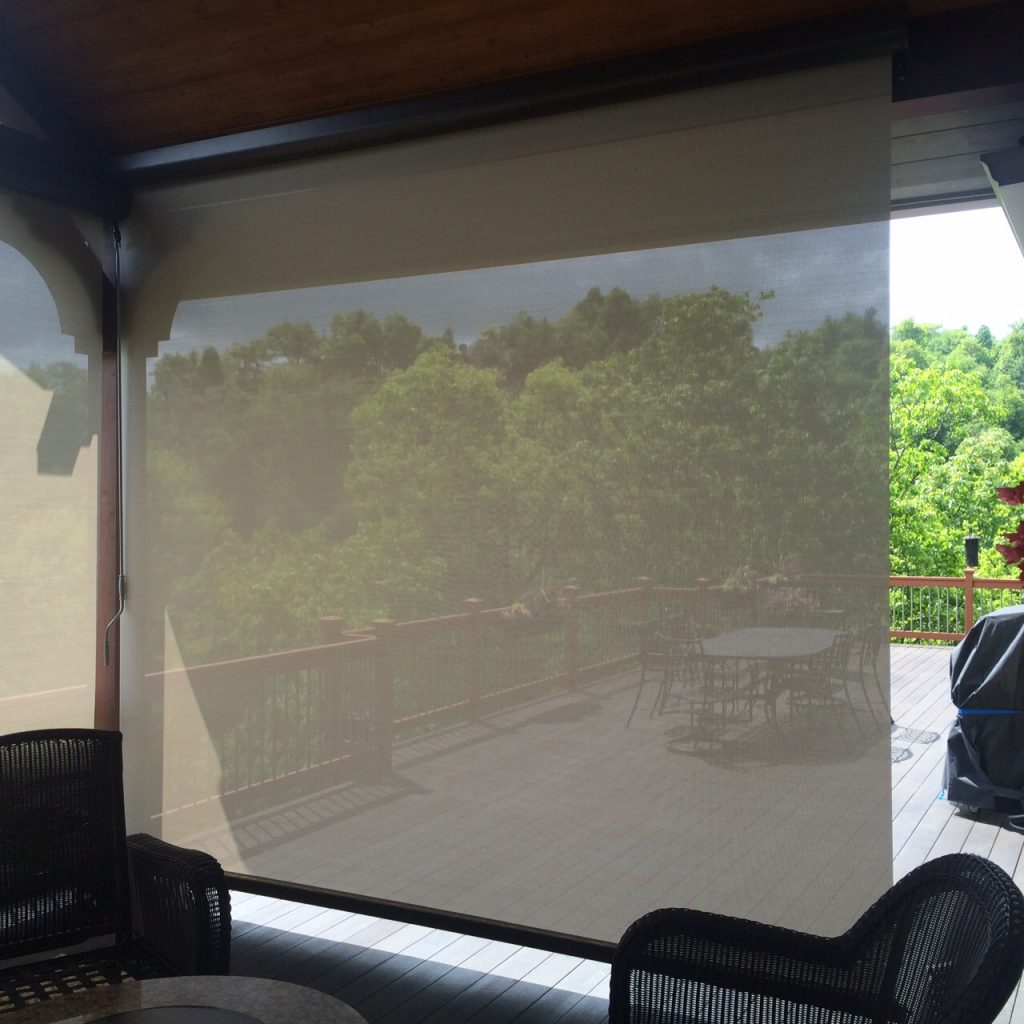 Backyard Sun Shades: How Do They Work?
Sun shades enhance the usability and enjoyment of an existing porch or patio. You can raise and lower the sunshades in just a few minutes, so you get your privacy when you need it, or shade when you want to enjoy yourself on your patio, with friends or family.
7 Benefits of Backyard Sun Shades
1. Sun Shades Help Block The Sun
Protecting your furniture from UV light is important to preserve their unique appeal and longevity. Sun shades are one easy way to do this – they help deflect direct sunlight by keeping it out of the room while still letting in enough light through them.
Even on gloomy days, there's a lot of UV light that can be harmful to furniture and building materials so keeping whatever you have out of the sun is important regardless of weather conditions at the time. By using shades correctly and regularly, you can help save your furniture or other fabrics with colors by protecting them from UV rays!
2. Sun Shades Help Keep Outdoor Space Cooler
Shade is important for a variety of reasons. Sometimes direct sunlight can cause sunburn, and other times it can increase the risk of dehydration. Depending on where you live, your climate could be very different and at times dangerous as well. By having a reliable sun shade or screen available, you are keeping your guests in comfort as they enjoy their time in your outdoor area. A good quality sun shade is even known to lower temperatures between 5-20 degrees, depending on the quality of the shade being used!
3. Sun Shades Provides Privacy
The use of a sun shade can enhance your privacy while still allowing you to enjoy the company of others. Having a shade on your porch can give you the sense of privacy you need when having friends and family over for a cookout or weekend party. Everyone will feel more comfortable when they are not worried about being watched by their neighbors, especially if there are areas where children can play or sit outside during the summer.
5. Sun Shades Protect Your Equipment/Furniture
Outdoor furniture and equipment can be susceptible to many elements, including extreme heat and moisture. The sun's UV rays can weaken our fabrics over time and cause them to become brittle. Sun shade enclosures are used to shade your home from the sun. They help reduce exposure to sunlight and keep your belongings looking newer for longer by shielding them from harmful ultraviolet rays, intense heat, rain or moisture – so that you don't have to bother with replacing them sooner!
 6.   Backyard Sun Shades Extend Your Living Space
Outdoor living is something that anyone can appreciate especially during the warmer months of the year. In case you intend to have a picnic with friends or just spend some time with your family in the backyard, a quality sun shade will provide you with adequate shade and help you avoid overheating in the hot summer months.
7. Sun Shades Enhance Visual Appearance
Adding our quality sun shades to your home can enhance its architecture and add visual appeal. Their versatility allows them to be installed on almost any patio, porch or deck. They are fully customizable and easy to install by our professional and qualified installers.
Why Choose Piedmont Enclosures?
Piedmont Enclosures presents you with the finest in high-end products as it is dedicated to ensuring all customers receive top quality sun shades for their homes. Our company provides an extremely durable product, which does not succumb to wear and tear under weather conditions and are resistant to rust. Hence these shades, provided by Piedmont Enclosures last longer than most, are definitely worth your investment!
Get a Backyard Sun Shade for Your Patio Today
Piedmont Enclosures provides customized sun shade solutions at an affordable price. We offer a 100% guarantee on all our products. We have been installing patio shades since 2008 and can create the perfect shade for your outdoor space.
For more information about our patio sun protection and other benefits, request your free quote online and find out how to get started today.