A retractable awning is a great way to add shade, protection from the elements, and extra living space to your home. It can be especially useful in areas that receive a lot of sunlight. But it is not just great for keeping your home cooler in the summer or even warmer in the winter. It is also great for adding a touch of luxury to your home.
So today, we will be discussing the different factors to keep in mind when choosing the perfect retractable awning for your home.
The Different Types of Awning
How to Select the Best Retractable Awnings?
Things to Consider When Choosing Retractable Awnings
More Tips in Selecting Retractable Awnings
What Type of Retractable Awning Do You Want? Manual or Motorized?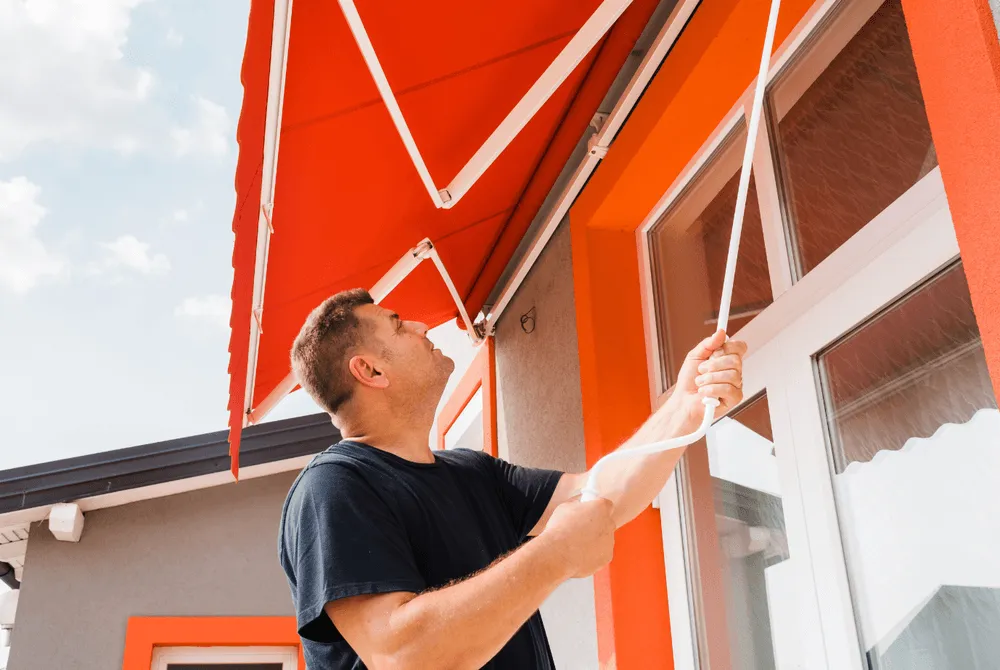 A retractable awning is an awning that stretches over a window or deck door to give it protection from the sun's powerful rays and rain. They come in two varieties: manual and motorized. And the biggest difference between the two lies in how it retracts.
Manual awnings require manual labor to open and close while motorized awnings are motorized and can be controlled by a remote. They are able to open and close with the touch of a button from any location inside or outside of the house.
To retract a manual retractable awning, you'll have to manually open and close it. To do so, you need to pull the roller to the desired height and rotate the handle horizontally to the opposite side the roller is on. It is the same process to open the awning. You need to rotate the handle and pull the roller back to the open position. This type of awning requires you to be present to be able to close or open it.
The motorized retractable awning, on the other hand, does all the work for you. It opens and closes automatically on its own. It is designed to be more convenient and easier to use and maintain.
Manual awnings are also less expensive, but they require more effort to open and close. And although motorized awnings are more expensive, they're much easier to use.
How to Select the Best Retractable Awning?
Size & Configuration
The first thing you will need to consider is the size and configuration of your awning. You will need to decide how large of an area you want to cover and what configuration you would like your awning to have. There are a variety of options available, including fixed awnings, retractable awnings with awning poles, and retractable awnings with brackets.
Shade & Protection
Next is you will need to consider is the shade and protection your awning will provide. You will need to decide if you want your awning to provide full shade or just partial shade. Additionally, you will need to decide if you want your awning to offer protection from the elements, such as rain or wind.
Quality & Durability
If you're looking for a retractable awning that will last for years, you'll want to consider one made from durable, long-lasting materials. An aluminum frame with vinyl or acrylic fabric is a good option. You'll also want to make sure that the awning has a warranty. And compared to stationary awnings that are always open regardless of the weather condition, retractable awnings are expected to last longer.
Check out our retractable patio awnings here!!
What Other Things to Consider When Choosing a Retractable Awning?
Frame
Another thing to consider is the frame. It is what supports the awning and allows it to be extended and retracted. There are many different types of frames available on the market, so it is important to choose one that is durable and will support the weight of the awning.
Fabric
After deciding what size and style of awning you want, you then need to choose the right fabric for your awning. And the most important thing to consider when choosing an awning fabric is the climate. You need to make sure that the fabric you choose can withstand the weather conditions in your area.
Color
When choosing a retractable awning for your home, one of the first things you'll want to consider is what color you'd like. Awnings come in a wide range of colors, so you'll have plenty of options to choose from. You'll want to pick a color that compliments your home's exterior and that you think will look good for years to come.
Here's how to clean a retractable awning.
More Tips in Selecting the Best Retractable Awning for Your Home
Maintenance Requirements
The best retractable awnings are those that are easy to clean and require little upkeep. So when choosing one for your home, it is best to consider the maintenance requirements. But be sure to choose an awning that will also complement the style of your home.
Cost & Installation
Another factor you will need to consider is the cost and installation of your awning. You will need to decide if you want an awning with brackets or poles and how much you want to spend. Additionally, you will need to decide if you want the awning installed by a professional or if you can do it yourself.
Warranty
Finally, keep in mind that some retractable awnings come with a warranty, while others do not. If you're looking for added peace of mind, be sure to choose an option that comes with a warranty.
Get the Most Out of Your Outdoor Living Space with a Retractable Awning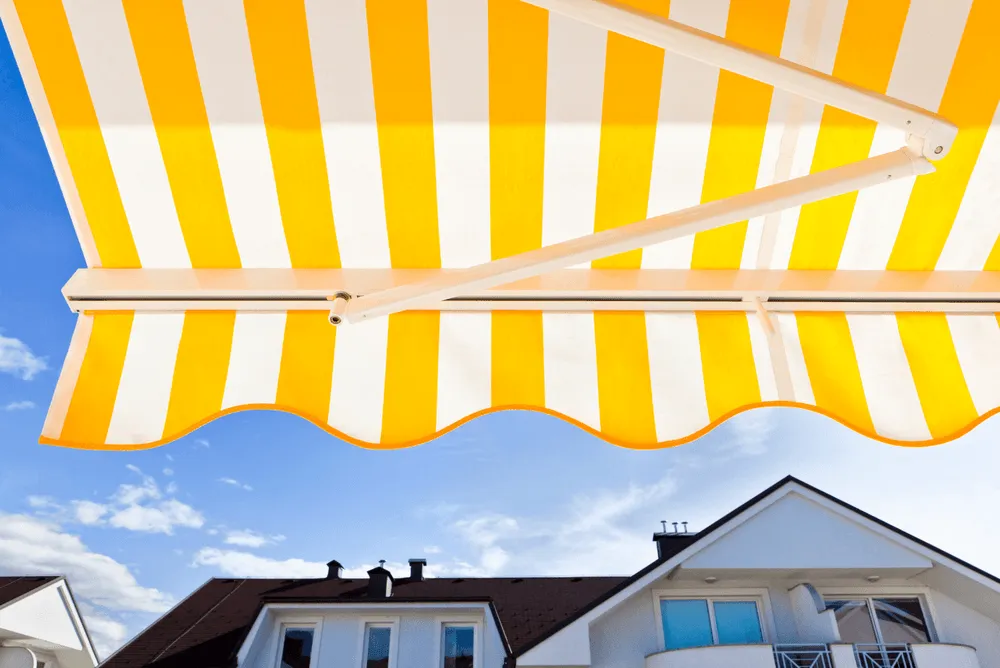 Will you be using the awning for just occasional inclement weather, or will you be using it year-round? If you will be using it all year round, you will want to consider a retractable awning that has a waterproof membrane. This will keep your awning from getting wet in heavy rain or snow.
Regardless of the kind of weather you are expecting, Piedmont Enclosures is here to help! We can assist you in choosing the best retractable awning for your needs. Reach us at (770) 713-3063 to get started in enjoying outdoor living every day.