What better way to enjoy your Lakefront property than by having a porch enclosure to protect your furniture and belongings from outdoor elements? A porch enclosure not only protects your property from the weather but also adds character and value to your home.
Why is a Porch Enclosure Important On Your Lakefront Property?
Enclosures For Different Types of Porches
Benefits of Having a Porch Enclosure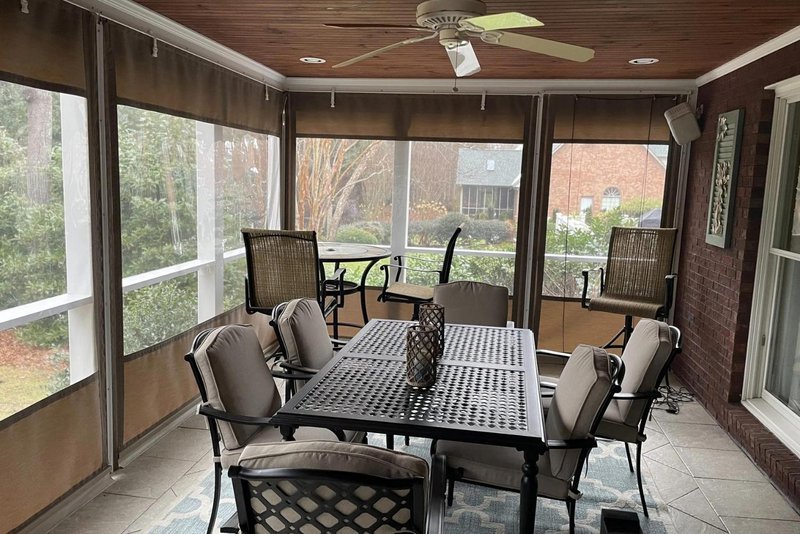 Why is a Porch Enclosure Important for Your Lakefront Property?
Porch enclosures are an important part of any home, as it extends your living space while providing shelter from outdoor elements. Many enclosures add character and functionality to your property.
Porch enclosures are structures designed to enclose a porch on a lakefront property. In order to protect your furniture and belongings from the weather, a porch enclosure is the perfect solution.
If you live in the southeast, you are in luck! Piedmont Enclosures, qualified Georgia Porch and Patio Enclosures, can help you in choosing a porch enclosure that is perfect for your lakefront lifestyle.
Enclosures for Different Types of Porches
If you reside on a lakefront property, you really want to consider purchasing an enclosure for your porch if you don't have one. There are several different types of porch enclosures available on the market, so it is important to select one that will fit your budget, needs and will complement your home.
For porches, patios, decks and balconies there are various types of enclosures, including clear porch curtains, awnings, and sun shades. The type of enclosure you need depends on the structure of your home.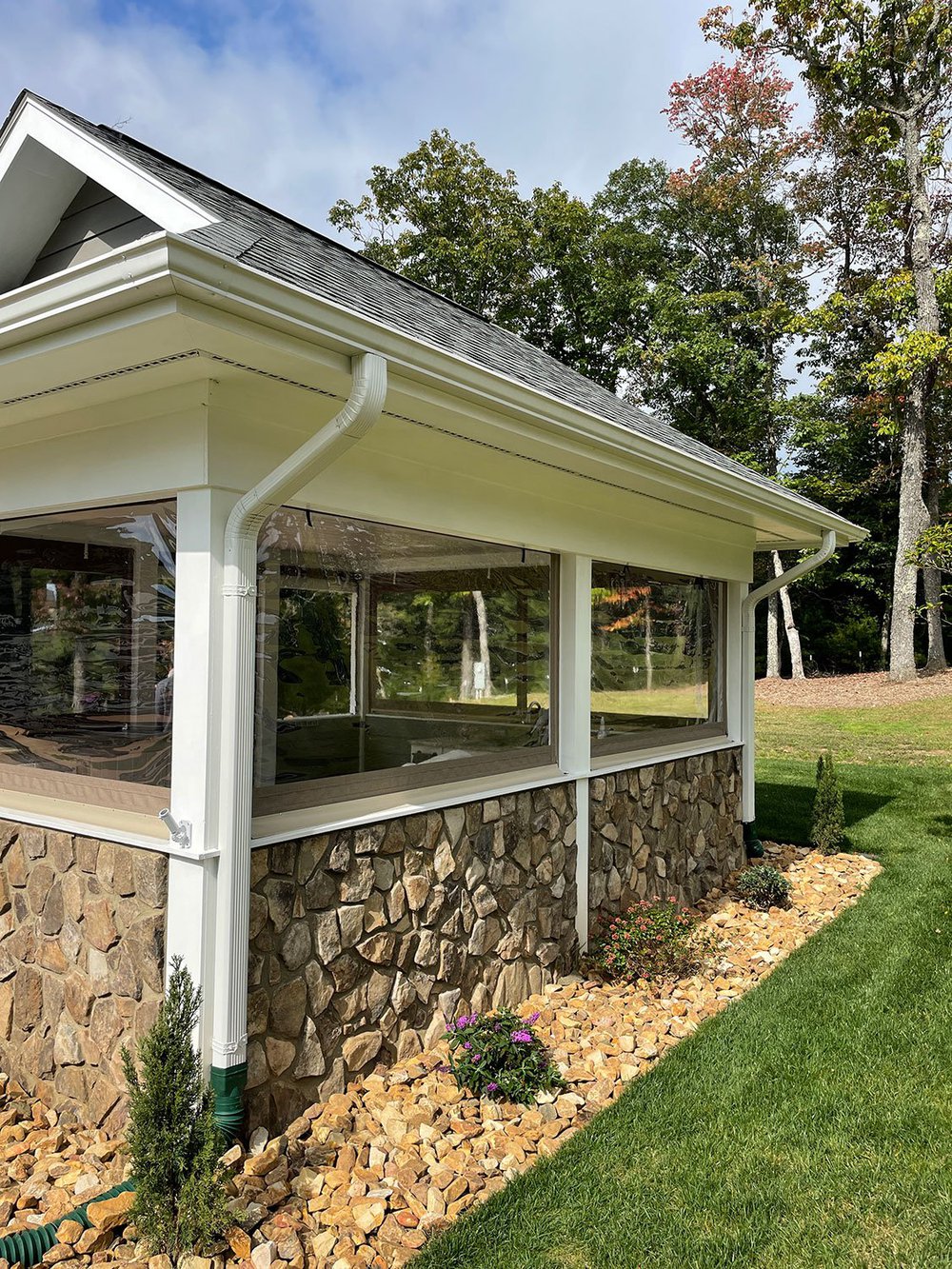 Enclosures for Fixed Porches
Fixed porch enclosures are often a type of roof structure that is designed to protect your porch from the elements. An enclosure such as a sunshade or a clear porch curtain for an average patio sized porch is under an open-air roof that provides an entryway outside of where you and your family reside at home.
Enclosures for fixed porches typically come in a number of different styles and colors to fit any backyard setting. They are affordable, easy to install, and come in various sizes that can accommodate most porches. They can also help protect your porch from rain, snow, and wind.
Enclosures for Open Patios and Decks
Porches are the best place to escape on a hot summer day but can be awkward in colder seasons. If you're looking for an awning that will provide shade and privacy for your open porch or deck, Piedmont Enclosures has the perfect solution for you.
Open porches have no doors and are an extension to the outdoors. These outdoor living spaces feature an open floor plan for an elevated deck or patio. This type of space is perfect for people who want to enjoy the outdoors while providing protection from the sun and rain. These spaces can easily be extended by simply installing an awning and are a great place to entertain guests or simply a place to relax.
Our awnings are made of weather-resistant, durable materials that provide heat and sun protection for your open patio from outside elements. An awning can be installed easily and is designed to fit over most decks or open patios. Contact us today to learn more about our retractable awnings and how we can extend your outdoor living space.
Balcony Porch Enclosures
An enclosure such as a screen, sunshade or a clear porch curtain for a balcony, is found on the exterior of your dwelling. It is typically under a roof that provides a space outside of the dwelling that's partitioned with some kind of barrier.
This barrier could be a wall, a railing, or a door. The purpose of the enclosure may be to protect the occupants from rain and sun, to provide shade during the day or privacy at night, or to enhance the appearance of the outside space.
Benefits of Porch Enclosures
There are many benefits to having a porch enclosure on your Lakefront property. Some benefits include the following:
Weather Protection
A porch enclosure protects your property from the weather, and it can help protect your furniture from water damage. This type of enclosure is made out of a sturdy material that is resistant to the weather. It is also important to find the right sunshade for your porch because it will help in protecting your porch from the sun.
The enclosure will keep the wind and rain from coming into your home, which will help to keep your property cooler in summer and warmer in winter.
Aesthetic Purposes
There is no doubt that a porch enclosure can improve the aesthetic value of a property. When the porch is enclosed, it creates an attractive and comfortable space for visitors to relax.
Furthermore, if the porch enclosure has a nice view of the lake or river, it can add even more value to the property. Whether you are looking to increase property values or just make your home more comfortable and inviting, consider adding a porch enclosure.
A Great Place for Entertaining Guests
Porch enclosures provide a perfect way to entertain guests while keeping them warm and comfortable. They also offer an unforgettable view of the lake or river. Furthermore, porch enclosures can be customized to match any home décor.
When hosting a get together or party it's important to create an inviting and comfortable atmosphere. So when you're in need of a home improvement project that will provide added comfort to your outdoor area, upgrading to an enclosed patio or deck is definitely one option worth considering!
Contact Georgia Porch and Patio Enclosures Today!
Piedmont Enclosures help homeowners in finding ways to keep their homes and businesses well protected and safe amidst different weather conditions throughout the year. Contact our team of experts for year-round outdoor living ideas for inquiries or free estimates by calling 770-713-3063.