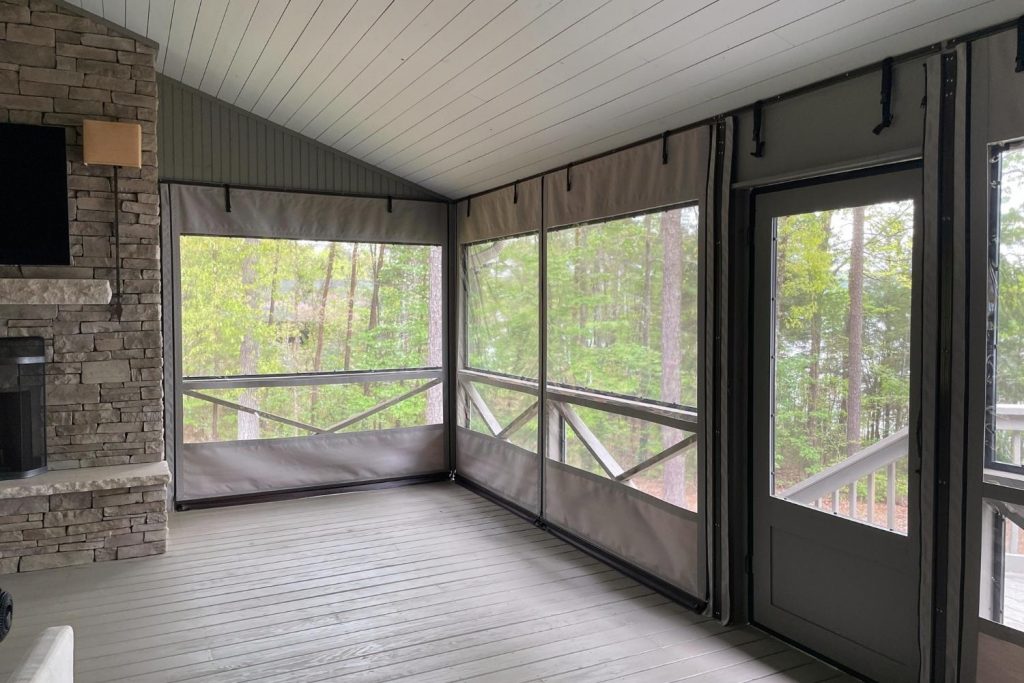 Purchasing clear patio curtains is a great way to improve the look of your home without spending a lot of money. Not only will these curtains keep your patio or porch free from all of the sun and rain, but they can also be used as an area for guests to sit and enjoy the weather. If you're looking for an easy and affordable way to improve your home's curb appeal, consider investing in some clear porch curtains.
What are Clear Porch Curtains?
Outdoor living spaces are popular in today's society. Whether you live in an urban area or a rural one, chances are you have at least one patio or porch that can be used for entertainment, relaxation, and even cooking. One of the most important features of any outdoor space is its curtains. Curtains can add warmth and privacy while keeping out the elements.
Having clear porch curtains is an excellent way to keep the elements out while still allowing in natural light. Clear porch curtains are available in a variety of materials and finishes, including marine-grade vinyl and Sunbrella fabric. Many options include attachments such as hemmed, zippered or twist lock fasteners, making it easy to customize your curtain. Clear porch curtains are perfect for brightening up any outdoor space and adding a touch of luxury.
How Do I Choose the Right Size for My Clear Porch Curtains?
When choosing the right size for your clear porch curtains, make sure to account for both the width and the height of your patio or porch. This way, you will get the right sizes.
Send photos and basic measurements according to the guidelines below:
Depending on where you wish to install your enclosure curtains, you can take photos inside or outside.
Take photographs from all sides of the porch. When the side is too wide or high for a single photo, take several.
Make sure you include both the top and bottom of the porch openings.
Take a few basic dimensions
Benefits of Clear Patio Curtains for Your Home
There are many benefits to investing in clear patio curtains. Not only will these curtains help protect your furniture and decor from the sun and rain, but they can also add a touch of luxury and style to your backyard area. Here are just a few of the benefits:
They Help Protect Your Furniture and Decor from the outdoor elements.
They Can Add a Touch of Luxury and Style to Your Backyard.
They Are Durable and Will Last for Years.
They Are Easy to Install.
They are affordable.
They are Available in Several Different Styles and Colors.
They Are a Perfect Solution for Anyone Who Love Spending Time Outdoors.
Conclusion
Clear patio curtains are a great way to improve your outdoor decor and protect your furniture from the sun's damaging rays and rain storms. Piedmont Enclosures can help you get started on setting up clear porch curtains for your home today so that you too can enjoy being outdoors year-round hassle free.